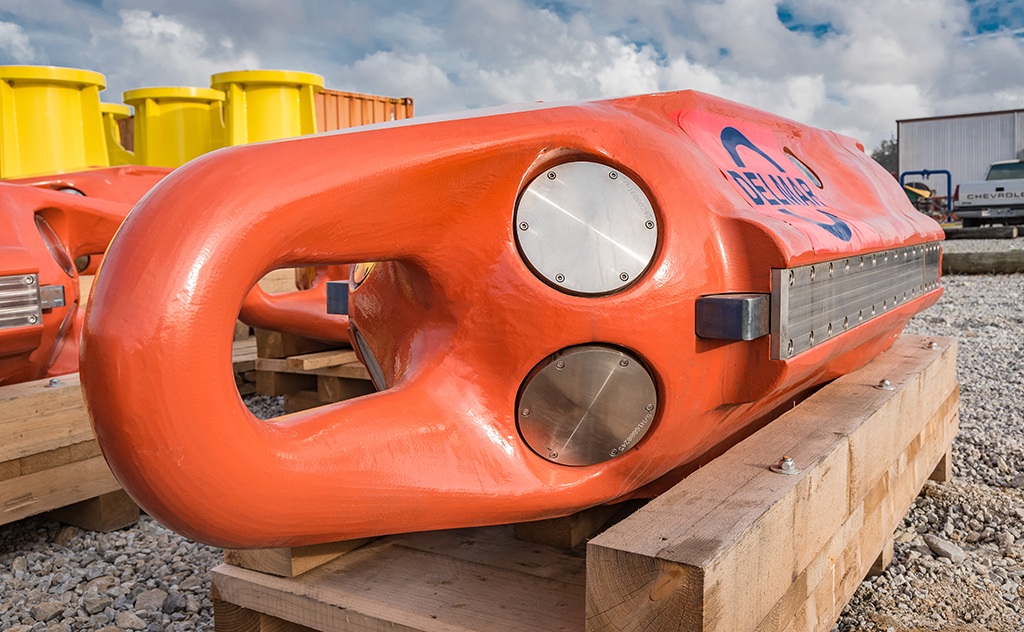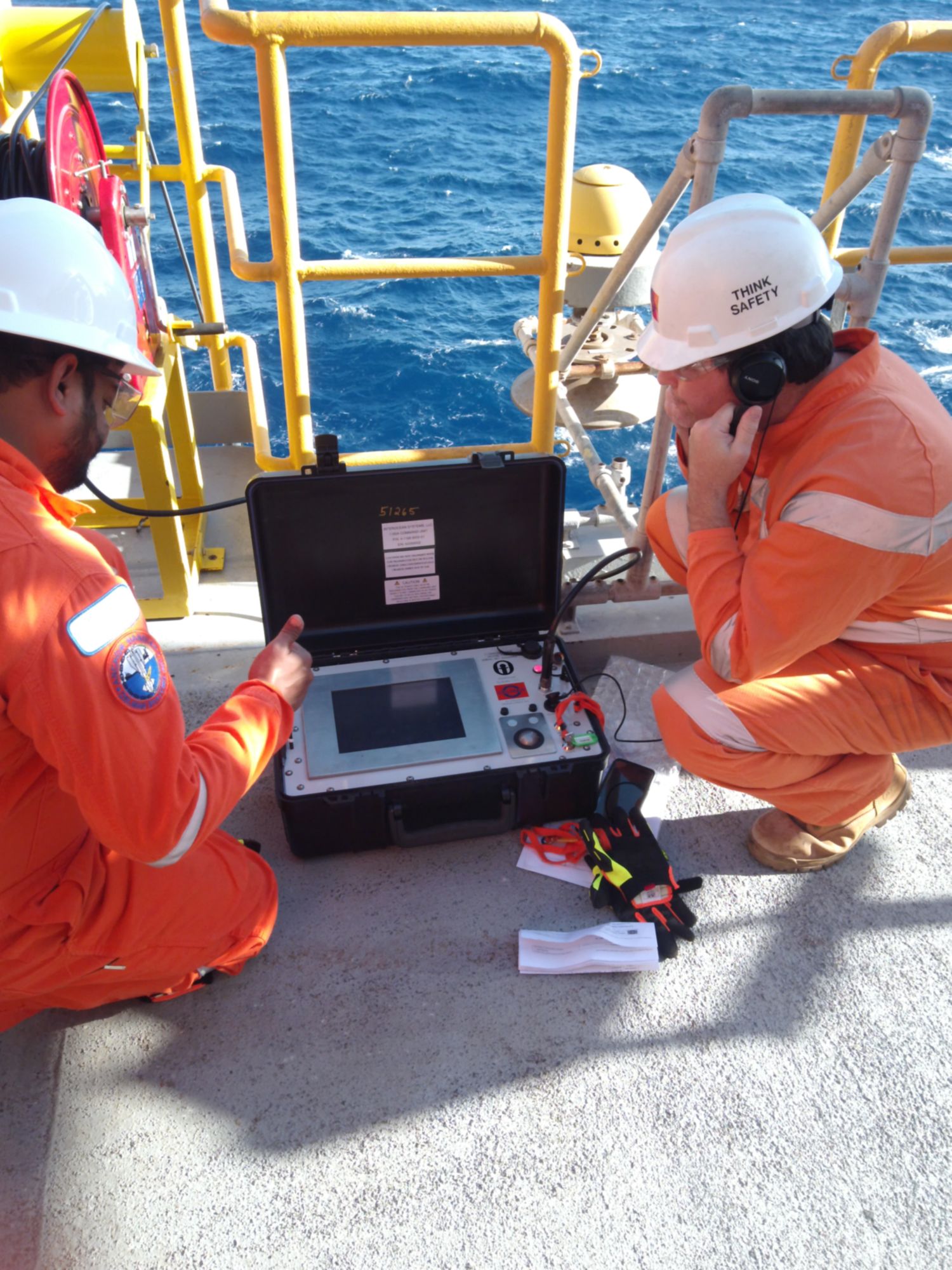 RAR Plus™ – Next Generation Mooring Release Technology
All of the standard RAR 6500 model features, plus:
Increased Minimum Break Load (MBL) for increased robustness
Increased release load rating for greater flexibility
Independent backup mechanical release for ultimate reliability
Remote direct and indirect tension monitoring for enhanced risk mitigation
ABS and DNV Certified Mooring Component
Trigger-sleeve nesting capability for faster rig disconnects not dependent on AHTS vessels
The next generation of the RAR is the RAR Plus™, and it comes with some impressive improvements to an already proven device with 35+ years of history. Perhaps the most important development is the addition of a mechanical backup release feature, which ensures the ability to release the moorings on the very small chance that the remote acoustic transmission fails to actuate the RAR. The backup mechanical release bypasses the acoustic, electronic, and hydraulic systems in the RAR Plus™, and it can be actuated by either the rig itself or with a nearby support vessel.  After acoustic or manual activation of the release, the RAR body can be pulled taut with the rig's winch and nested with the trigger sleeve against the rig's fairlead. With the RAR securely nested, the rig can sail away without needing to rely on AHTS vessel operations that can delay a rig move if weather downtime or vessel breakdown issues occur.
The new device also has a significantly increased minimum break load (MBL) of 900 tonnes, so that the RAR Plus™ isn't the limiting MBL component even in systems with high strength components in their mooring lines. The release load rating has also been increased to over 360 tonnes, allowing for disconnection at higher line tensions. Every RAR Plus has dual design and manufacturing certifications from both ABS and DNV ensuring the utmost scrutiny on design, manufacturing, and testing processes for every single unit.
The RAR Plus™ can also be equipped with an acoustic telemetry system with integrated sensors providing continuous real-time monitoring of local line inclination, depth, and strain. The sensors inside the RAR Plus and topside processing unit communicate through acoustic modems and proprietary algorithms to display both direct-measured and indirect-calculated line tensions onboard the rig in real-time. This data is independent of the rig's existing load cell tension readings. A user-friendly graphical user interface (GUI) displays valuable data for onboard personnel to use during mooring activities and for the duration of the drilling campaign. The data stream can also be integrated with 3D catenary monitoring systems, providing ultimate risk mitigation for mooring in congested fields. Of course, all data will be saved in both the topside processing unit and locally within the RAR Plus™ memory for any desired post-analytical purposes. The telemetry system is optional and can be easily removed for applications that do not require enhanced risk mitigation measures.