Slick Guard Oil Detection Buoy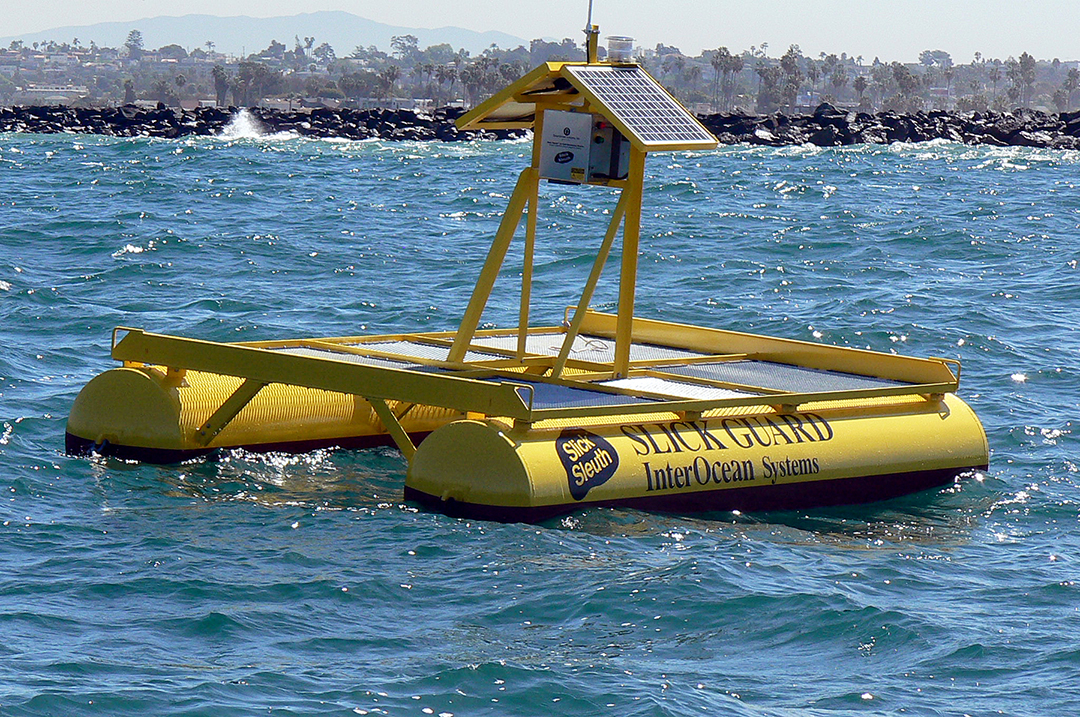 Slick Guard Oil Detection Buoy is an integrated turnkey, environmental monitoring system. The Slick Guard is a rugged and stable platform designed to be moored offshore or wherever a floating oil spill monitoring station is needed. Deployment areas include intakes of power production and desalination plants, industrial discharge channels, fish farms, and environmentally sensitive areas.
Slick Guard includes:
Slick Sleuth oil detector and alarm

Solar DC power unit

Remote wireless telemetry unit

Ruggedized dual-hull flotation platform, or instrumented mounting platform for installation on customer furnished flotation buoy

Secure web-based user interface
For more information, please submit our Slick Sleuth Information form.