Rig Guard System and Service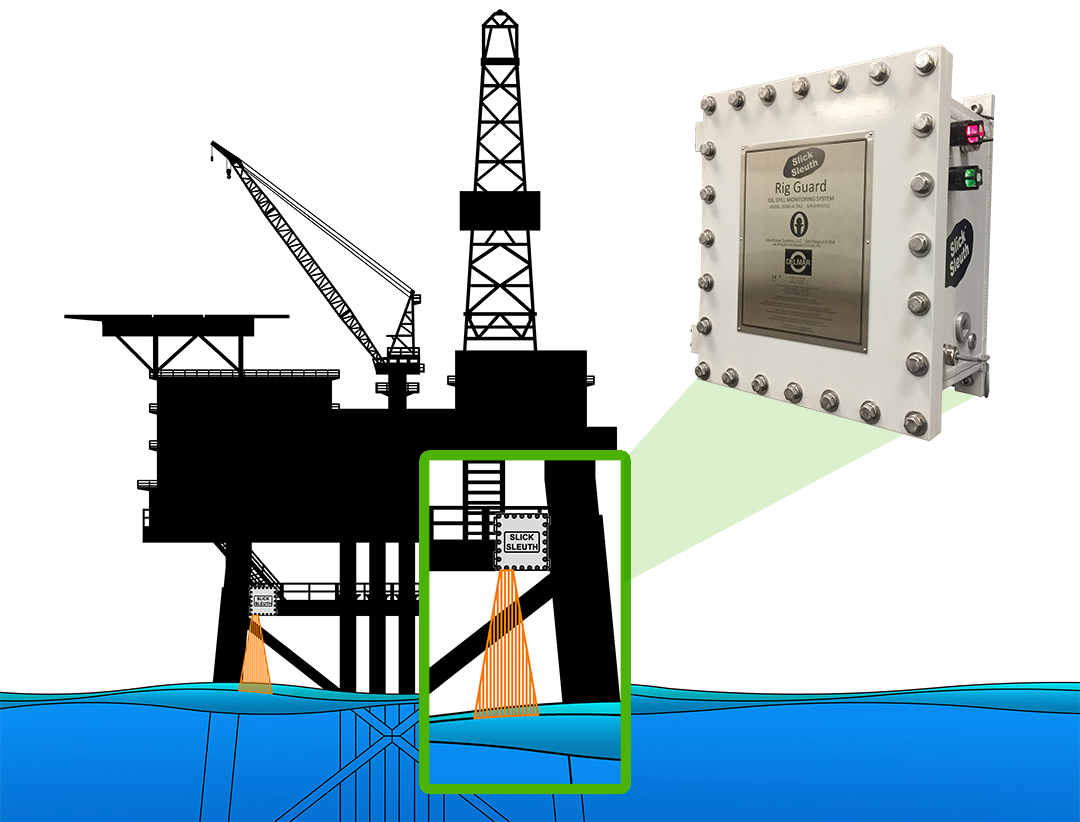 The Slick Sleuth® Rig Guard™ is designed for use on offshore platforms and rigs and offers proven optical technology for real-time monitoring and alert of oil leaks and spills in offshore environments. Each platform-based system consists of one to four oil spill detectors, housed in explosion-proof, submersible enclosures, that are fully integrated with wireless communication for real-time alerts and remote system command/control. The system is non-contact, requiring minimal maintenance and no operational expense. The mounting range can vary from near-surface, up to maximum 10 meters above sea surface.
The Rig Guard system is optimized for detection of crude oil, diesel, lube oil, and slop oil, all of which may be a concern in the offshore environment. The patented non-contact Slick Sleuth scanning optics and detection processor allows users to easily adjust settings for site-specific sensitivity levels. Spills of any size can be identified before significant damage occurs. Detection of spills automatically trigger local audio/visual alert, remote alarm notification to control room PLC/SCADA, and optional wireless (cloud-based) alerts to personnel ashore;  meaning spills are detected in real-time for the soonest possible response and containment.
Rig Guard is equipped with a web-based software for real time monitoring of rigs and platforms. This specialized software allows for real-time data and alerts, remote system command and control, data and alarm history, and a Graphic User Interface via secure web portal, using any web-enabled device.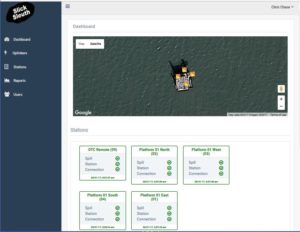 The Rig Guard oil spill detection system delivers significant cost savings and environmental safety benefits to offshore operators with its reliable all weather, around the clock, non-contact, low maintenance monitoring capability.
This system is now offered as an all-inclusive oil spill monitoring service for a single, cost-effective, monthly rate.
Used on offshore platforms and rigs
Continuous remote monitoring for manned and unmanned facilities

Detection range up to 10 meters (typical) above sea surface

Explosion-proof and submersible (Zone 1, IP68)


Optimized for detection of oil on the ocean surface, below, and around the platform
For more information, please submit the Slick Sleuth Information form.