Winch Spooling and Maintenance Services
InterOcean Systems can perform winch maintenance services such as unspool, clean, lubricate, and re-spool.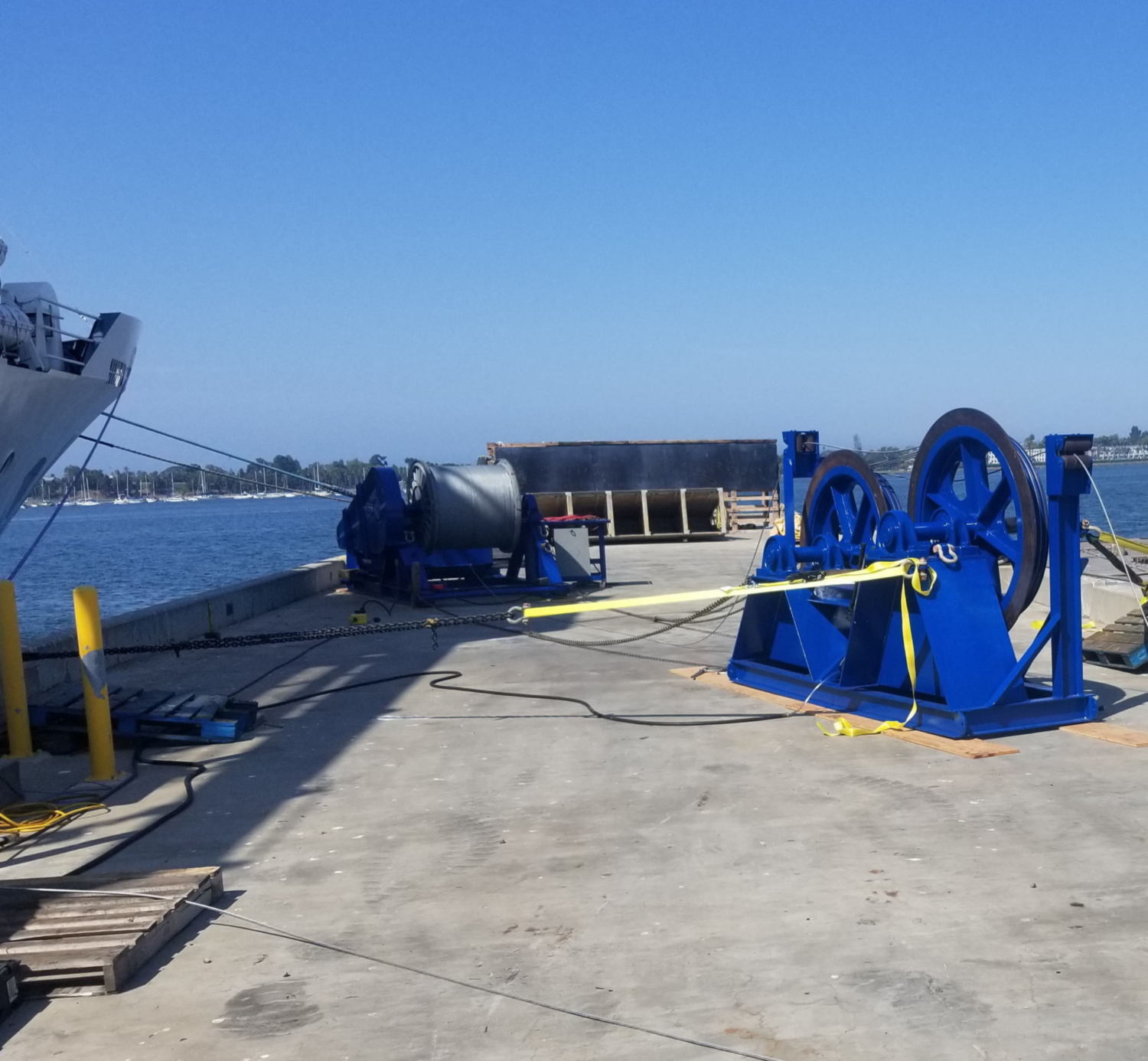 Our 40HP cable reel has a built-in, programmable levelwind and is capable of handling over 15,000 meters of cable weighing up to 32,000lbs. Our tensioning rig (bull wheel style) is capable of providing up to 10,000lbf (44.5 kN). Tensions are adjustable on the fly to ensure that your cable is spooled properly with a ramp-up and ramp-down of tensions.
Cleaning and greasing are performed during the spooling process to extend the life of the winches wire rope or cable. Our cleaning and lubricating system quickly brushes, wipes, freshwater rinses, dries, and then lubricates the cable with oil or grease.
InterOcean Systems trained technicians can refurbish, repair, or upgrade existing equipment such as winches, capstans, sheaves, booms, jibs, and more. Contact us to see how InterOcean Systems can make your winch suite operate like new!